Our neighbourhood in Paris
Hôtel Daumesnil-Vincennes ***
---
Location
For holidays, an escapade or a business stay, the location of the hotel Daumesnil-Vincennes is ideal! You will be 50 meters away from a subway station which takes you in the wink of an eye everywhere in Paris either to only 100 meters of the castle of Vincennes, one of the most beautiful French medieval fortified castles! Visit.
Placed 100 meters away from the Castle of Vincennes, famous medieval fortress with the impressing donjon, the Daumesnil-Vincennes hotel allows you to be in the edge of the wood of Vincennes and nevertheless close to all the businesses, the restaurants, the bars and the animations of the city centre of Vincennes. REPETITION
Also wait for you for your walks and visit the famous zoo, the racecourse, the floral Park, the Wood of Vincennes, Disneyland®…

But if it is also Paris which attracts you, meet up 50 meters on foot from your hotel! There a subway waits for you to take you where you wish in Paris. In 20 minutes you will be on the Champs-Elysées, the most beautiful avenue of the World, either still in the Defense, the business district of Paris … The Bastille and its animation night bird as The Louvre and its patrimonial treasures are also directly accessible by the subway line!
Hôtel Daumesnil-Vincennes
50, avenue de Paris - 94300 Vincennes - France
Tél. +33 (0)1 48 08 44 10
info@hotel-daumesnil.com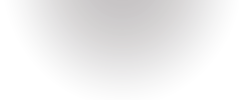 Contact & access