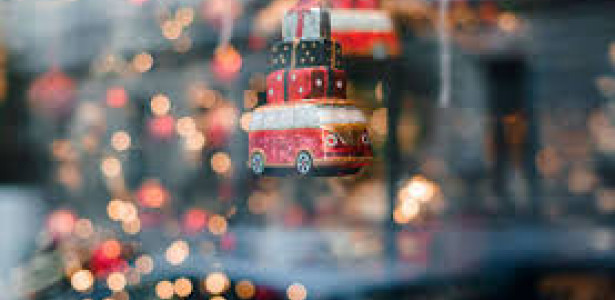 THE 2022 CHRISTMAS WINDOWS OF THE DEPARTMENT STORES IN PARIS ARE UNVEILED
The Christmas windows and the giant tree of Galeries Lafayette Haussmann 2022.
In Paris, as every year, the magic of Christmas takes hold of Galeries Lafayette for this Christmas 2022. Since Wednesday, November 16, you can discover the animated windows and, for the occasion, it is a new tale that awaits you with the theme Planet Fir.
The Printemps 2022 Christmas window displays are unveiled with Isabelle Huppert and Naomi Campbell
For the holiday season, Printemps Haussmann unveils its fabulous Christmas windows on Wednesday, November 9, 2022! This year, the circus is in the spotlight and young and old will be able to marvel at the ballets of trapeze artists and clowns for an enchanted interlude towards the magic of Christmas. Discover the video and photos of the Spring 2022 Christmas windows and its inauguration in the presence of Naomi Campbell and Isabelle Huppert.
Christmas 2022 at La Samaritaine: "Paris leads the way"
La Samaritaine unveils its new Christmas theme on Tuesday, November 8, 2022. This year it's dance, in all its forms, which is in the spotlight! From the windows, a heady melody seems to twist the mannequins before spreading to the floors of the department store, transforming this emblematic spot of shopping in Paris into a gigantic dancefloor!
BHV Marais 2022 Christmas window displays: Provence in the spotlight
For this Christmas 2022 in Paris, the BHV Marais puts Provence in the spotlight. From November 9, 2022, you can discover the Christmas windows that enliven the Rue de Rivoli during a stroll with family, lovers or simply with your loved ones!
Bon Marché's 2022 Christmas window displays: Christmas bauble factory
Le Bon Marché Rive Gauche unveils its Christmas windows this Friday, October 28, 2022, starting at 5pm. This year, the department store will be transformed into a giant workshop where elves will be busy making Christmas ornaments to be ready on D-day!
» Back to news